Why Sugar Daddy/Sugar Baby Relationship Is So Popular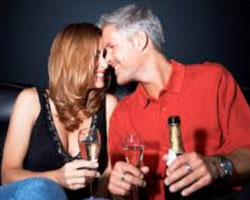 It's been almost impossible not to notice how popular Sugar Daddy/Sugar Baby relationships are becoming these days. If you're not hearing it discussed amongst your girlfriends or on your favorite reality TV show, then it's being exposed to you in all of the advertising campaigns by all the hottest Sugar Baby sites out there. The first time I read about Sugar Daddy/Sugar Baby relationships I just knew I had to look into it. I mean I've always been into guys that were way older than me anyway. And who wouldn't want an extra way to earn easy money, without having to sell themselves sexually.
Not everyone has the opportunity to experience living a pampered lifestyle. Some of us are lucky enough to be born into money but the majority of us aren't. Every woman likes being pampered though. But being treated like the queen that they are is becoming rarer every day. That's why, when a woman finds a man that is going to treat her like she deserves, she will do anything to keep him.
Sugar Daddy/Sugar Baby relationships can really fill this need, making every girl feel as important as they like, this is why the popularity of these relationships is increasing so rapidly. It's an extremely beneficial relationship, not only to the woman, but the men too.
Here are some of the reasons why the popularity of Sugar Daddy/Sugar Baby relationships is growing so rapidly:
● Honesty - Everything is laid out at the beginning of the relationship. Boundaries, expectations, everything you are completely ignorant about when staring most "normal" relationships. Transparency and disclosure are the key to the success of any agreement between two parties, so it really makes sense that this would play a big factor. If one or both of you decide to walk away from the relationship for any reason, there won't be any hard feelings.
● No Strings Attached - There is no need to worry about any possessive or controlling behavior, being questioned about every little thing, and spoken down to, all quite common things in "normal" relationships. Sometimes there can be nothing worse than the expectations that most people in relationships have to deal with, both men and women. But if you both mutually decide you want strings, then this relationship always has the potential to become something else. It really depends on both of you though and what exactly your needs and wants are.
● Upfront Personal Information - When searching for a Sugar Daddy online, he will be clearly stating his the annual salary, his favorite places to go on holiday, whether or not he likes animals, plus a whole lot more. You'll be surprised at how much you can learn about somebody like this and then compare that to what you learn when meeting someone at a bar or the grocery store. Nothing, maybe a name, if they are honest.
The first thing most of us ask is if it's even safe? Well, if you are planning on using sugar daddy sites, just like any other similar dating sites, you should always be careful. But any person, man or woman, should be careful meeting up with a stranger online.
Be sure to do the obvious things like:
1. Make sure you communicate your personal boundaries from the beginning of the relationship, so there is no confusion down the line.
2. Ask to see a real-world proof of identity. You can get them to send you a scanned copy of their ID, drivers license, passport etc (this you can use to run a simple background check on them).
3. Tell a friend where you're going to meet up.
4. Make sure that when you do meet up, it's in a public place.
Many women think that this is simply another type of prostitution, but there is a HUGE difference between selling "sex" and selling "companionship". Companionship is simply your time and company.
Instead of wasting your time working a part-time job earning minimum wage, and learning very little in the process, you can now learn some real skills from a successful and experienced older man that would be more than happy to teach you anything. You never know, this could even lead you directly into a career in whatever field your Sugar-Daddy's involved in. Think of all the connections in this industry he will have. You know how they say "It's not what you know it's who you know". You can always use your charms to get ahead in business if that is truly your goal in life.
The reason why becoming a Sugar Baby is such a popular thing at the moment is because it's an extremely easy way to earn passive income. And it fills a need that both men and women have.
The question you really have to ask yourself is how much is providing companionship to another person worth to you, and only you can answer this question...